> Outlook Web App (OWA) 2FA
Outlook Web App (OWA) 2FA
This guide shows how you can set up Outlook Web App two-factor authentication (OWA 2FA) using the Protectimus Cloud MFA service or Protectimus On-Premise MFA Platform.

Adding multi-factor authentication to the Outlook Web App protects users' accounts from unauthorized access and such hacking attacks as brute force, data spoofing, phishing, social engineering, keyloggers, etc.

Please, check the video guide or step-by-step OWA 2FA setup instructions below.


ATTENTION! .NET Framework 4.7.x is required.
1. Get Registered and Configure Basic Settings
2. Install the Protectimus OWA 2FA Сomponent
Download the Protectimus OWA 2FA installer here.
Run the installer as administrator.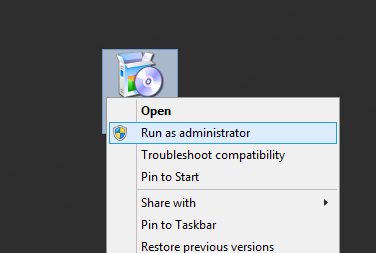 You will see a welcome screen, click Next to continue.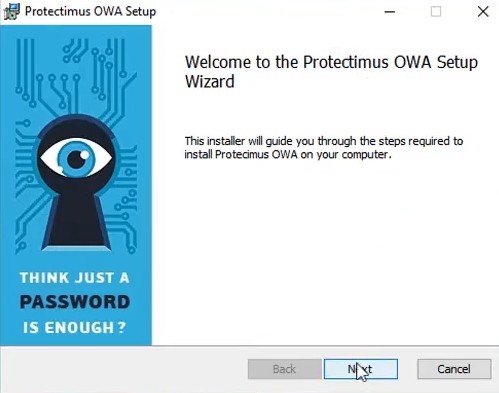 Read and accept the terms in the license agreement and click Next to continue the installation.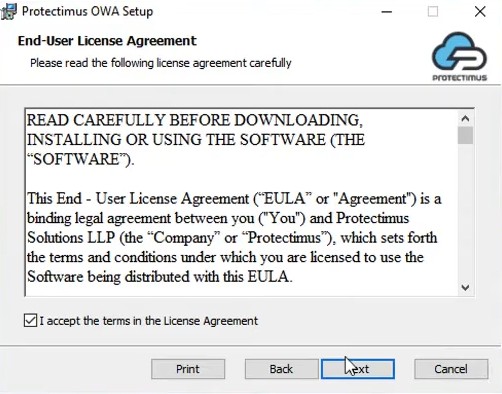 Specify the folder where the application will be installed, and click Next.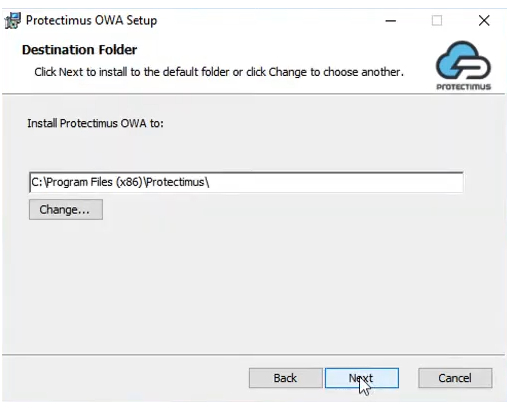 On the next screen, you will see a prompt to enter API URL, Login, API Key, Resource ID. These parameters stand for:

API URL – an address of the API endpoint. If you use SAAS Service API URL is https://api.protectimus.com. In the case of the on-premise Platform, API URL is a server address, where the Platform is running.
API Login – the login of your account, the same as for signing in.
API Key – you'll find it in your profile. To access a profile, click the user's login in the top right corner of the interface, and choose the "Profile" entry from the drop-down list.
Resource ID – After creating the resource, you'll be taken to a page with a list of available resources, where you can see the resource you've just created. In addition, the ID of the resource will be displayed in the table.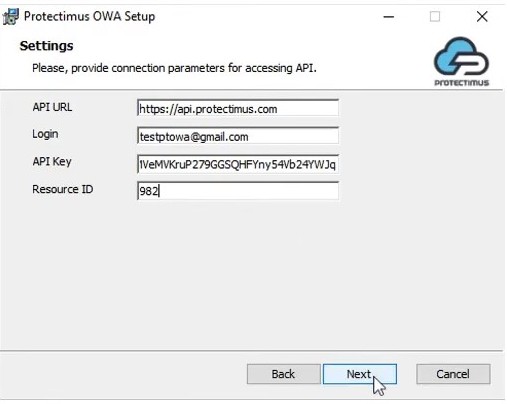 Everything is ready for installation. Click Install.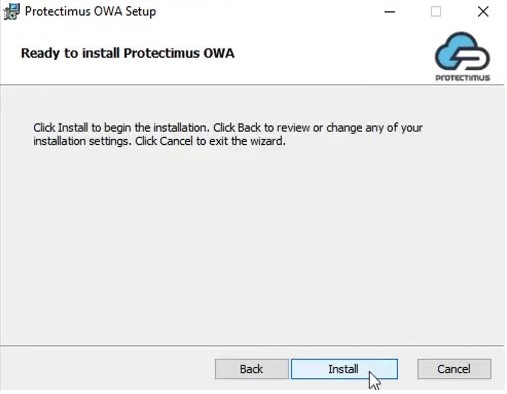 Click Finish to exit the Setup Wizard and restart your computer.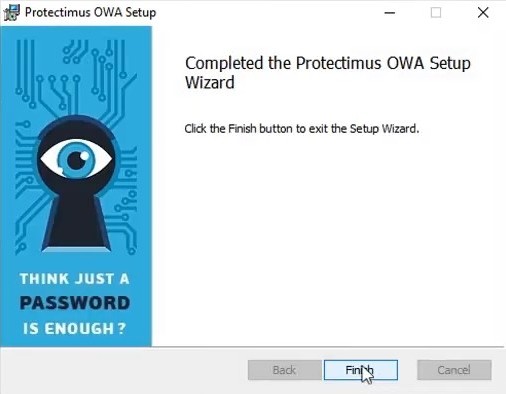 Last updated on 2022-09-15