> Administrators
Administrators
PLEASE NOTE:

Administrators can do all your work on the Resources you specify, but only the chief system administrator can manage Administrators: create, assign rights, and/or delete them.
The Administrator can manage Users, Tokens, and Filters, but the Administrator cannot delete them if they were not created by the Administrator.
Also, the Administrator cannot change a Service Plan, deposit funds in the account, and view payment statistics.
The number of Administrators that you may add depends on the Service Plan you select.
How to Add an Administrator
Log into your account in Protectimus SAAS Service or On-Premise Platform and go to Administrators.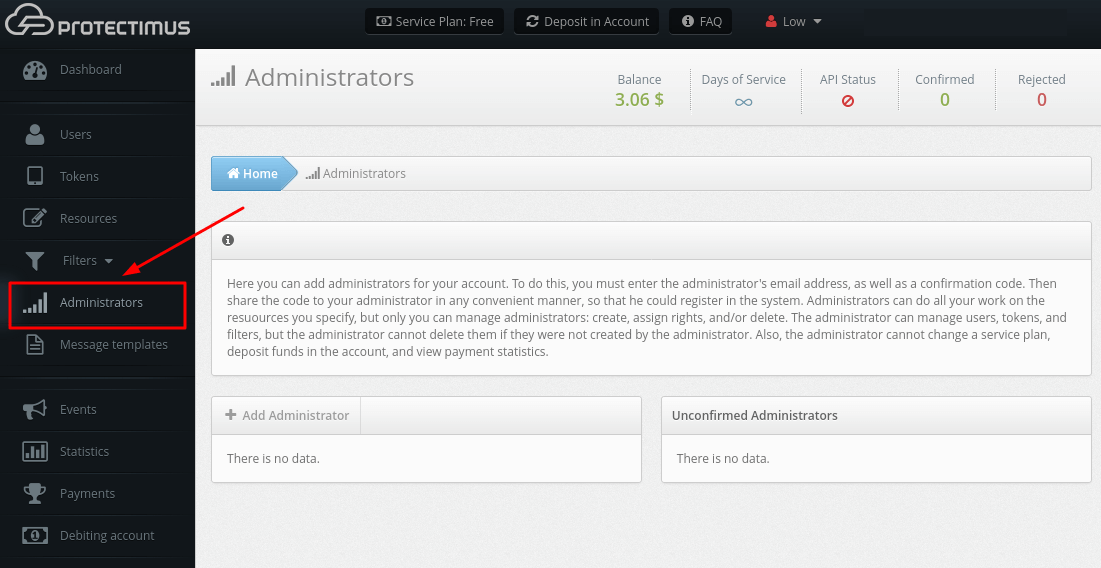 Click the Add Administrator button.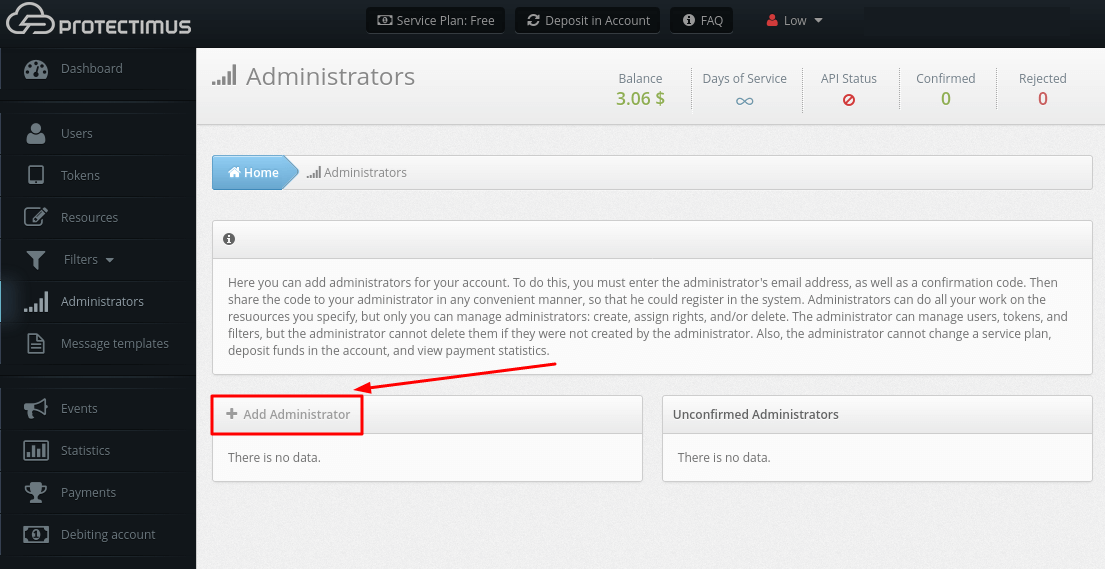 Enter the Administrator's email, create a confirmation code, select the Resources that the Administrator will have access to, and click Continue.
Then share the confirmation code with your Administrator in any convenient manner, so that he could register in the system.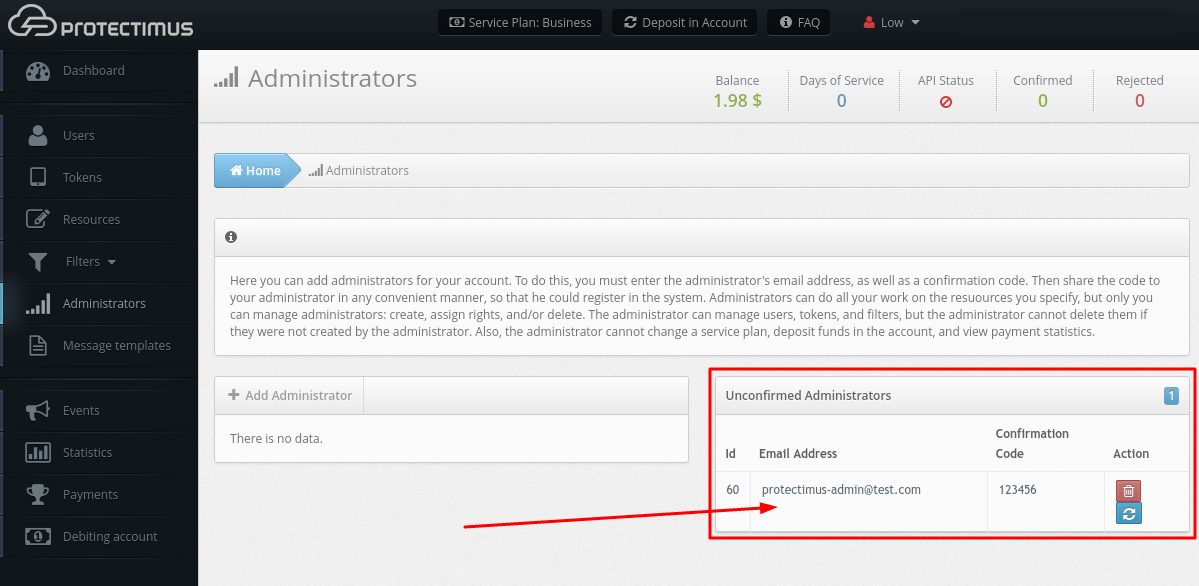 Last updated on 2021-12-10