> Intelligent Identification
Intelligent Identification
This feature may also be called smart identification or user environment analysis. The Intelligent Identification function allows analyzing the user's environment (browser name and version, operating system and language, window size and screen resolution, color depth, presence or absence of Java, plugins, etc.). If an established mismatch threshold has been exceeded, a user will be blocked and won't get access to their account even with the one-time password.
How to Activate Intelligent Identification
Login to your account in Protectimus SAAS Service or On-Premise Platform and go to the Resources page.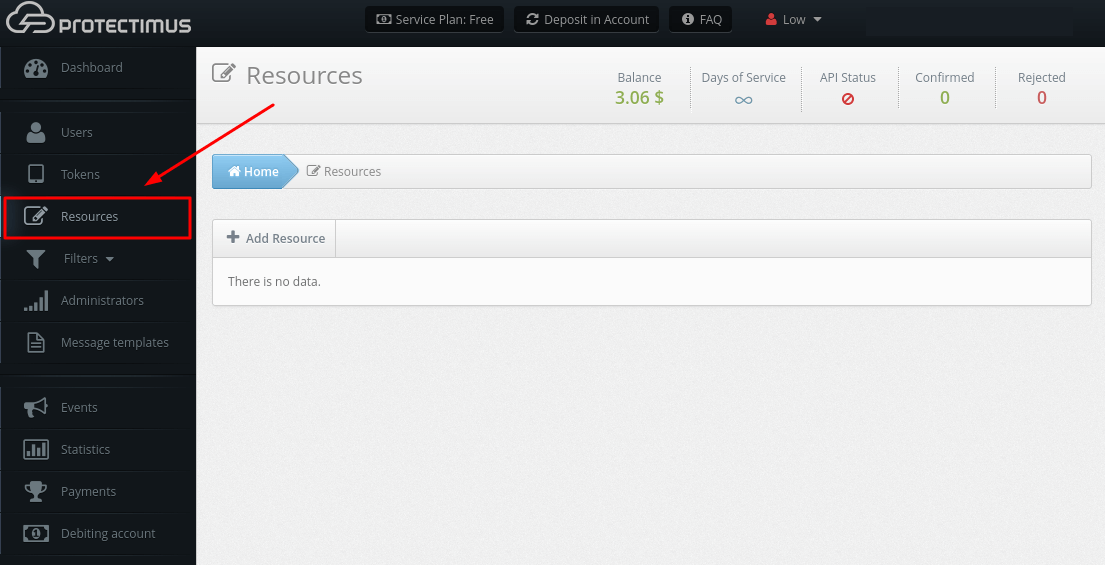 Find the desired Resource from the list, click on its Name.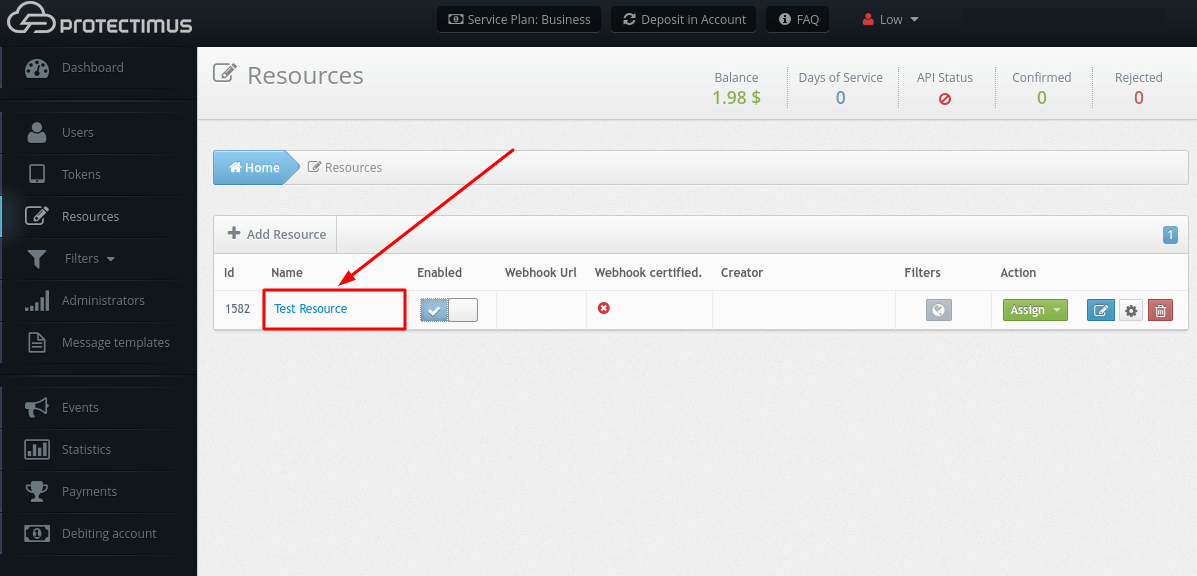 Go to the Intelligent Identification tab. Set the desired "weight" of each parameter: minimal, normal, or trusted. And click Save.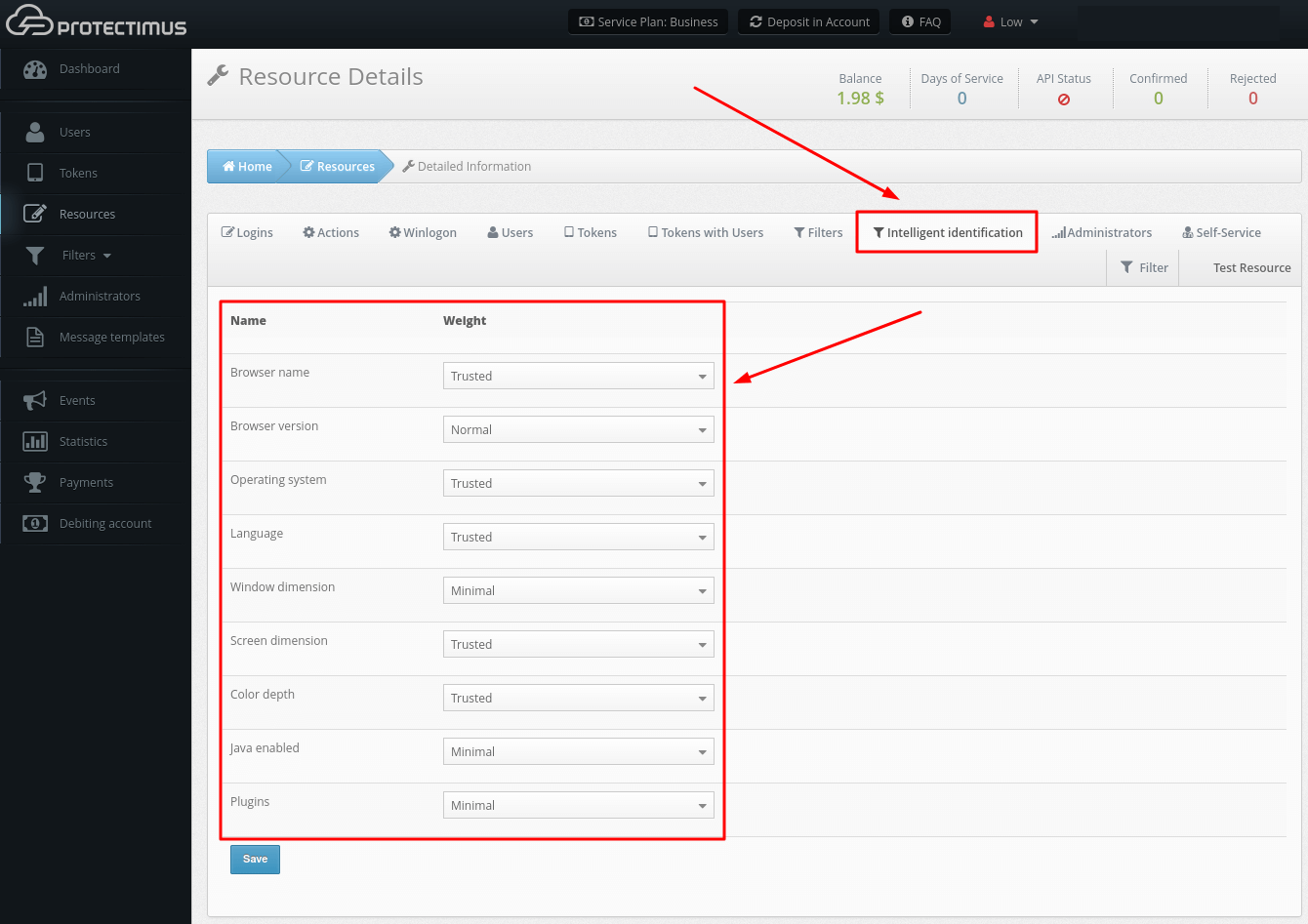 Last updated on 2022-02-17