> ADFS 3.0 2FA
ADFS 3.0 2FA
ATTENTION! When you integrate Protectimus 2FA system with ADFS, Users in the Protectimus service or platform must have logins of the form

[email protected]
1. Get Registered and Configure Basic Settings
2. Install the Protectimus ADFS Сomponent
Download the Protectimus ADFS installer here.
Run the installer as administrator.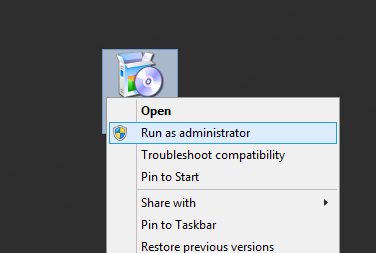 You will see a welcome screen, click Next to continue.
On this page, select Protectimus MFA ADFS and click Next.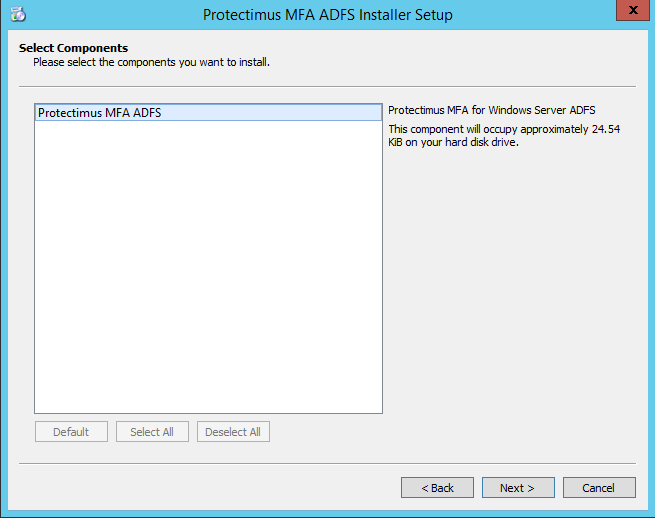 On this screen, you will need to enter the API URL, Login, API Key, and Resource ID. These parameters stand for:
API URL – an address of the API endpoint. If you use SAAS Service API URL is https://api.protectimus.com. In the case of the on-premise Platform, API URL is a server address, where the Platform is running.
API Login – the login of your account, the same as for signing in.
API Key – you'll find it in your profile. To access a profile, click the user's login in the top right corner of the interface, and choose the "Profile" entry from the drop-down list.
Resource ID – After creating the resource, you'll be taken to a page with a list of available resources, where you can see the resource you've just created. In addition, the ID of the resource will be displayed in the table.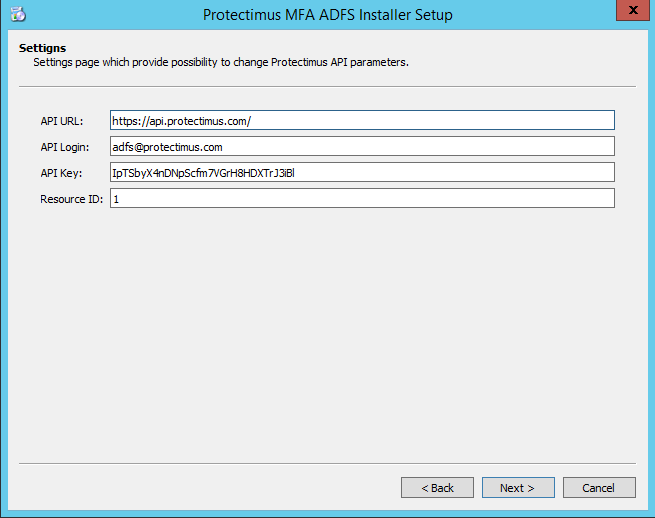 Everything is ready for installation, click Install. During the installation, the ADFS service will be restarted.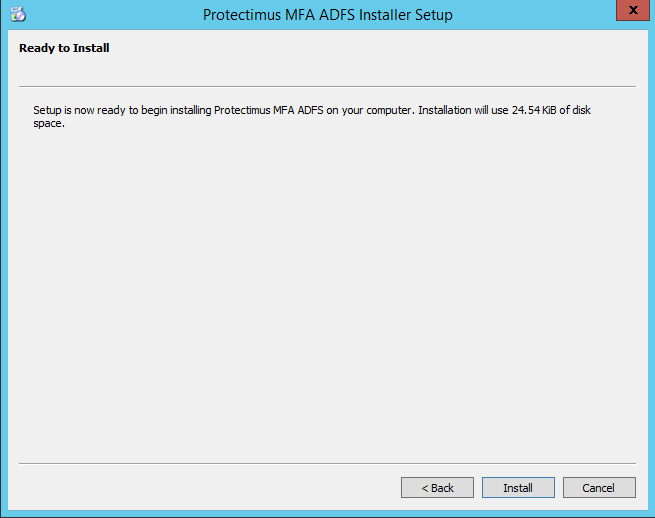 When the installation is completed, click Finish.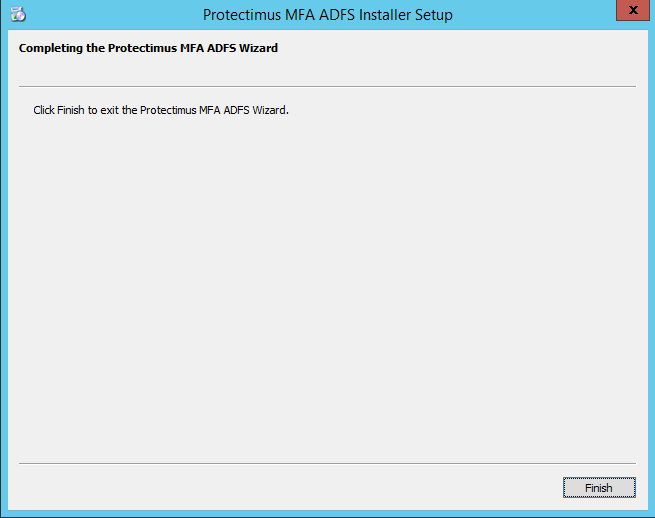 3. Configure ADFS Multi-Factor Authentication
Run the ADFS configuration console: Server Manager -> Tools -> AD FS Management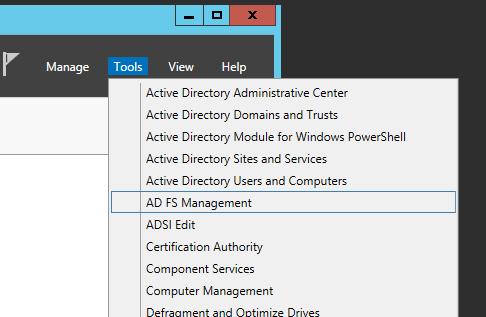 Navigate to Multi-Factor Authentication settings: Authentication Policies  -> Multi-Factor Authentication -> Global settings -> Edit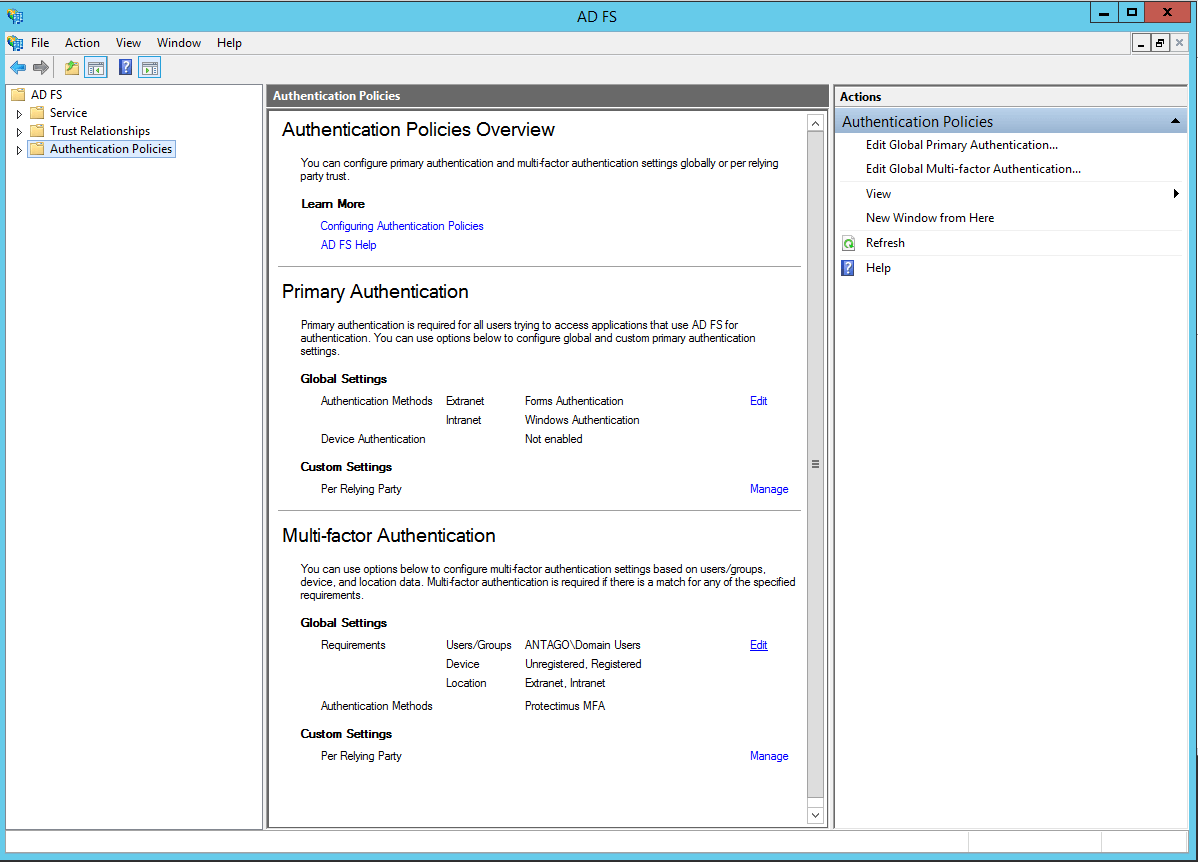 Then:
Add users/group of users (by clicking ADD), to which the multi-factor authentication will be applied;
Check the boxes where you want to enable multi-factor authentication;
And choose Protectimus MFA;
Click Apply to complete setting Protectimus MFA for ADFS.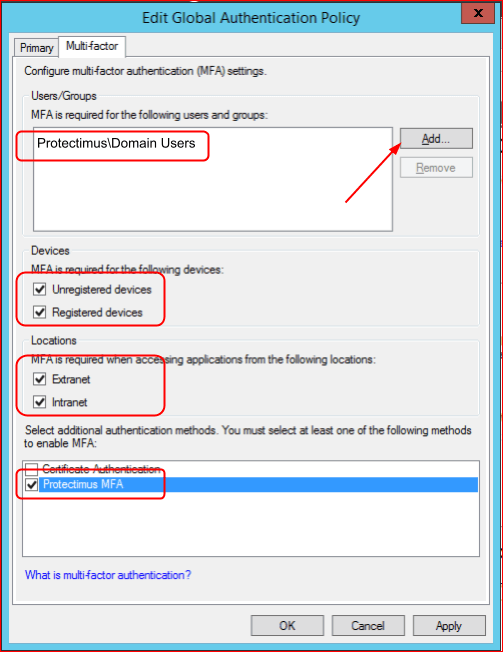 4. Check the correctness of the installation and settings
For verification, go to: https://adfs.yourdomain.com/adfs/ls/idpinitiatedsignon.aspx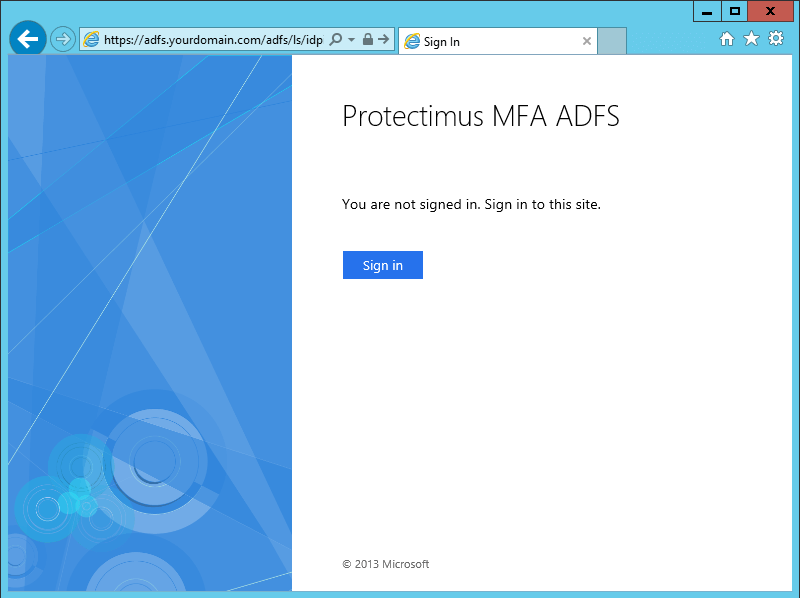 At the second stage of authentication, enter your one-time password.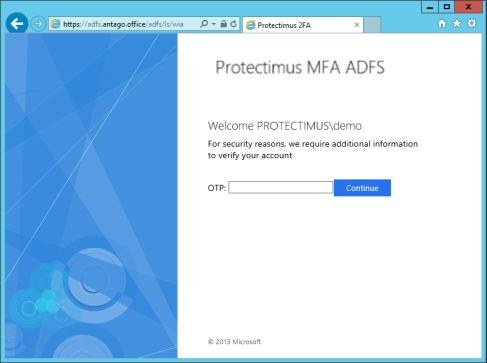 Last updated on 2022-09-15