Protectimus multifactor authentication solution is an ingenious, versatile system that can be used in many ways, from helping developers implement two-factor authentication on their apps and services to protecting an end user's Office 365 account with the help of hardware tokens.
Our team made Protectimus system truly versatile, it could be customized to create even the most unconventional solutions to fit our clients' needs.

In this article, we will describe in detail one such unconventional solution we created on the basis of Protectimus multifactor authentication — electronic visit verification system. You will learn what electronic visit verification actually is, where it is used and how the EVV solution from Protectimus works.

What Is Electronic Visit Verification?
Simply put, EVV is an automated solution for home care workers that collects info on the time of attendance and all the necessary details of the care plan. Electronic visit verification software gives such care services as Home Health, Home Care and Hospices an easy and sustainable way of verifying visit activity (type of home care service, individuals receiving and providing the service, date, exact time and location the service was provided at) and ensuring the patients are never neglected, eliminating even the possibility of fraudulent home visit documents.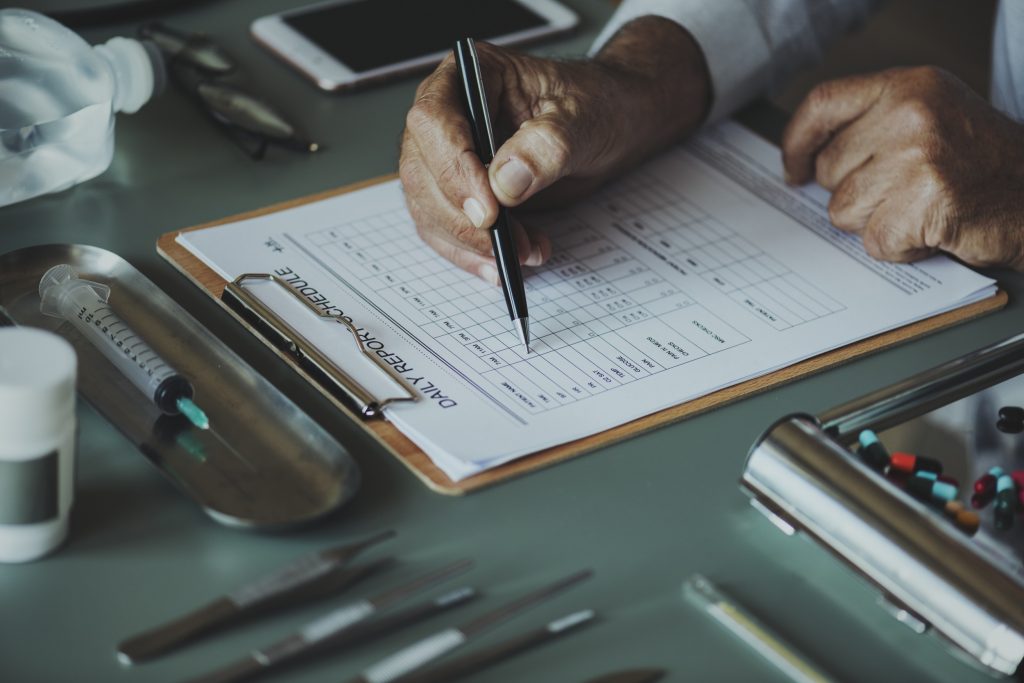 EVV is mandated by a number of states and recommended by those that do not mandate it. The system is widely used by most states and other payers, as it is a far more reliable and effective way of monitoring caregivers than any document signed by hand can be. And with the 21st Century CURES Act passed, it became a requirement for all homecare providing facilities to have EVV adopted by 2023.

EVV was invented way back in the 90s, since then the technology has moved worlds ahead, so new ways of implementing EVV are currently in demand.
| Read also: Why is healthcare data security so important?
How does Protectimus electronic visit verification system work?
Time-based one-time passwords generation algorithm (TOTP) allows for calculating the exact time of when the used passwords were generated. This feature is what made it possible for us to build one of the most user-friendly EVV solutions on the market. Protectimus electronic visit verification system can be used with one of these hardware tokens: Protectimus Two, Protectimus Slim or Protectimus Crystal.

Here's how it all works exactly:

The homecare provider or facility delivers one of the above-mentioned hardware tokens to a patient's home.
When the appointed healthcare specialist comes for a visitation he or she needs to turn the token on, generate a one-time password and write the provided code down.
Once the home visit is done with the healthcare worker needs to generate a second TOTP and write it down as well.
These two one-time passwords have to be passed on to the Protectimus electronic visit verification system next. Doing it is very easy — the healthcare specialist simply needs to call a special number and enter the patient's id number and the two passwords generated during the home visit. The passwords can be sent over to the EVV system in bulk for all the patients visited in a day by the end of that day, or the call can be made after each and every visit.
After Protectimus EVV system receives the passwords, it analyses them and provides the healthcare facility (the payer) with the exact time the home visit started and the duration of the visit. Thus, the employer gets accurate info and full control.
As you can see Protectimus EVV solution is simple and elegant, like anything that's truly ingenious.
| Read also: Why US, Canadian, and EU Universities Choose Programmable Hardware OTP Tokens by Protectimus
What Makes Protectimus EVV System So Much Effective?
Protectimus EVV solution meets both all the federal EVV Compliance Requirements and HIPPA Compliance Requirements.

Our solution eliminates fraud, ensures that certain patients receive the visit hours they are entitled to and ensures the payment claims are aligned with the real service delivery hours.

EVV token allows to omit using the patient's phone for home health care time tracking and thus eliminates one point of unpleasantness for the patient.

With Protectimus EVV there's no need to install any kind of device in the patient's home. All that needs to be done is have one tiny EVV token device delivered to the patient. And with no complex device required there's no need for any complicated software installations and annoying software updates.

Protectimus is a versatile system that can be customized to fit any electronic visit verification requirements. We make all the features, graphics and reports available to our clients. And we are ready to create a truly unique solution based on Protectimus multifactor authentication to make sure it fits your particular business like a glove.
With our cloud-based platform, the system can be accessed from anywhere and at any time. Protectimus provides comprehensive electronic documentation and ensures complete visibility, thus allowing you to improve both the individual care and internal operations.
Read more:
Please, let us know if you have any questions in comments or via email [email protected].
Subscribe To Our Newsletter
Join our mailing list to receive the latest news and updates from our team.