At the beginning of the new year, everyone is trying to predict what it will bring: what trends will prevail in the economy and politics, what outfits will be the most fashionable, what books will possess the minds and souls, how inventors and developers will surprise and delight fans of technological progress.
Let's try to predict how the technologies and strong authentication methods would develop in 2016, what new things are waiting for us, and to what extent they are better than those already familiar to everybody (and whether they are better at all).
One main trend immediately catches the eye: many large companies, dictating fashion in the IT-market, strive to create such means of strong user authentication that will provide a high level of data protection, and at the same time simplify the authentication procedure when logging in. For example, it suffices to mention only such names as Pay Pal (the largest international money transfer system) and Google. Now these companies are actively working to ease multi-factor authentication process for their users.
Developers offer different, often quite exotic strong authentication methods that, according to their authors, will help to unite the reliability and ease of use. It is quite natural that every developer defends the prospects of his own method. Perhaps, the only thing that unites them all is awareness of the need to change something in the traditional multi-factor authentication procedure. Today, it is most often based on 2-factor authentication (2FA) with one-time passwords (OTP). But what alternatives are available?
1. Avoiding use of a static password as the first factor.
This is one of the most promising variants at this moment. If it is used competently, we can get easy-to-use and reliable two-factor authentication at the same time. For example, almost any token is additionally protected with the PIN-code you need to enter before starting work with a device. Why not use this PIN-code as the first step of two-step authentication – the factor of knowledge?
While a smartphone with software token or a hardware OTP token can easily serve as the second factor of authentication – the factor of ownership. Moreover, both the software and hardware tokens may support CWYS function (data signature), that further enhances the level of protection.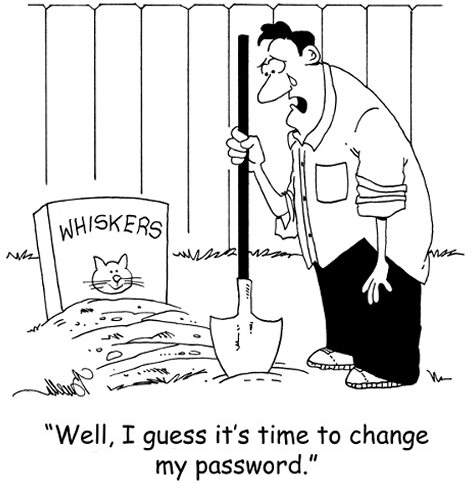 2. One-time passwords – into the dustbin of history.
Many users don't want to waste their time entering one-time passwords to log into this or that account. Especially if during a single session they need to enter the OTP password several times (such precaution is practiced when it is especially important to protect the connection).
The developers are constantly looking for new ways to avoid this inconvenience. Not so long ago, they have come up with such strong authentication method as the background noise. Google is working on the authentication method that allows sending signals to the smartphone via GCM (Google Cloud Messaging). Another interesting way of 2 step verification with the help of smartphone has been presented by the Clef Company.
3. New types of hardware tokens, immune to viruses.
Contemporary USB-tokens may be vulnerable to viruses located on the computers they are connected to. But not so long ago the improved USB-tokens Yubikey have been presented to the world. Yubikey OTP tokens generate one-time password only after the user clicks a special button on it. This protects such OTP tokens from the threat of being hacked without the user's involvement.
Another option may be a token in the form of a bracelet or a ring that is wirelessly connected to a smartphone or a computer. Bringing this technology to life is in the Protectimus nearest plans.
4. Biometric authentication methods.
This method has been already widely used in all kinds of mobile devices. But, although it's convenient to log in using a fingerprint or a voice sound, reliability of this strong authentication method spawns doubts when it comes to the user authentication on Internet. Find more about the pros and cons of biometric authentication here.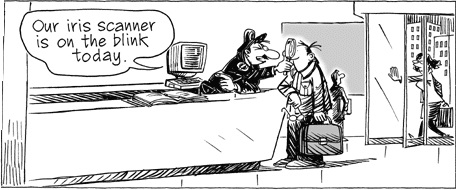 5. Chips implanted into the human body.
Pay Pal developers consider this bold innovative idea a 'golden key' able to replace the usual strong authentication methods. One of its pros is an ultimate ease of the authorization process. Users do not need to do anything at all: just to implant an electronic chip under the skin one single time. Yet, this method is not very widespread nowadays because of its high cost and technical complexity.
Security in the Internet of things is also a quite obvious trend. Its rapid development does not only increase the comfort but also steps up the threats to the privacy of people using Internet-enabled smart gadgets. The number of smart devices in our homes is growing. But most of them lack the data protection system.
Anyone who feels like it (and understands, at least, something in programming and the malware development) can get access to the management of someone else's gadget. To prevent this, we need a reliable user authentication software for smart devices. Apparently, the search for a convenient and reliable solution to this problem will run like a red thread through the whole 2016.
Which strong authentication method will become a new standard – the question is still open. Thus, while experts are testing and analyzing, an ordinary user always has a time-proven two-factor authentication with OTP passwords. So far, it is the best way to authenticate the user who wants to get access to an account or control panel on the smart device.
Subscribe To Our Newsletter
Join our mailing list to receive the latest news and updates from our team.