In recent years, the Internet of Things has been developing rapidly. Today, not only computers and smartphones can access the network. Many kinds of home appliances, including refrigerators and washing machines, are also connected to the World Wide Web.
The idea of such devices is certainly good: Internet connection allows you to manage them even at a considerable distance. It's comfortable to use a smartphone on your way home to 'order' the microwave to warm up dinner for your arrival and coffee machine – to make a cup of refreshing beverage.
But such innovations also have a downside. Every network communication attracts hackers with new viruses attempting to take over other people's secrets.
Is the modern Internet of Things safe?
In the case of computers and smartphones, data protection is one of the main concerns of developers and device manufacturers. But the security of the Internet of Things is obviously not up to par.
Here are some facts proving this:
Not long ago, HP has conducted a research of ten home video surveillance systems from different manufacturers, and only one used two-factor authentication to gain access to the system! All these systems had other serious security breaches: from the absence of blocking after repeated incorrect password entering – to the possibility of watching streaming video from cameras without authentication.
During this year's experiment, a Jeep Cherokee was brought under control by a simple netbook while moving on the highway. The person who controlled the car remotely could turn the cooling on maximum and turn on the wipers, as well as change the radio wave. The attempts by a driver, who participated in the experiment, to cancel these orders manually were of no success. Later, during a test in the garage, the researchers distantly blocked jeep wheels. Had it happened on the track, it would lead to a serious accident and even death.
Samsung TVs with Smart TV function are capable not only to collect data about the user's behavior but also to send this information to the third person.
An example that at first glance seems absurd. Trojan viruses written specifically for the coffee machine were detected.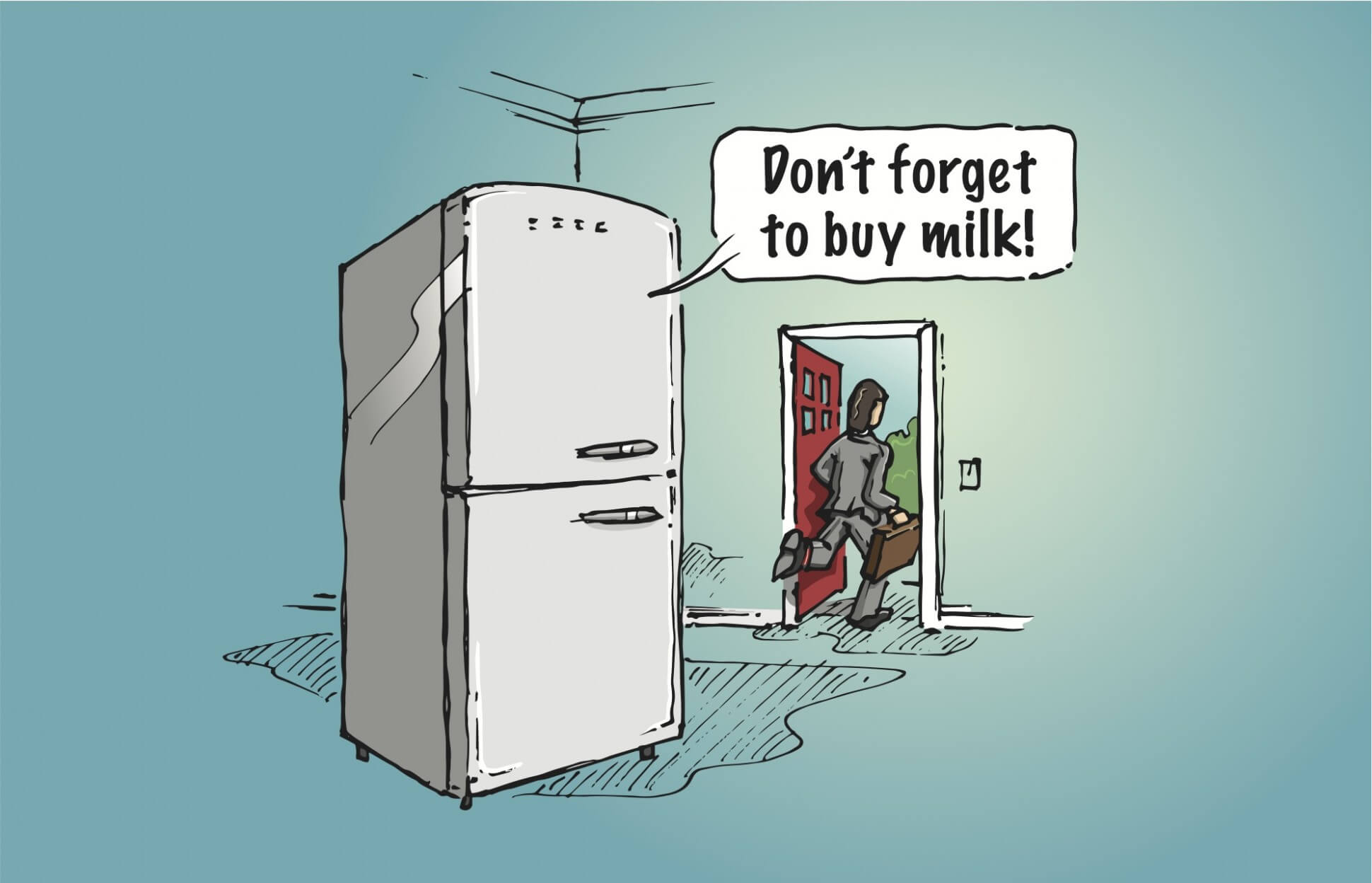 Just a few years ago, such stories existed only on the pages of science fiction novels. Nowadays, they have ceased to be the fruit of creative people's imagination and moved to the subjects of news feeds.
Do manufacturers of "smart" things know about the serious problems with data protection in their devices? Of course, they do! But at the current stage of Internet of Things development manufacturers give preference to the introduction of new functions and to the speed with which the items are brought to the market. Thus, they don't care about security, which requires a large investment and does not bring quick profit.
Customers also rarely think about the dangers lurking in the Internet of Things and often do not even use the available protection means. The temptation to seize new opportunities prevails over the caution.
How to protect the Internet of Things against hacking
In reality, the IoT (Internet of Things) security doesn't need much to cover most of the 'holes'. It needs only reliable means of user authentication. A simple 2-factor authentication will not allow an unauthorized person to get access to the remote control of cars, cameras, refrigerators or other devices.
Usual static password even the most complex one is not enough for reliable authentication. That is why two-factor authentication using the one-time passwords comes to aid. It's possible to get one-time passwords not only via SMS. There are more reliable and modern tools for one-time passwords generation. We talk about tokens, which can be both hardware and software.
There are different types of tokens and you can choose the most convenient for you. For example, Protectimus offers three types of hardware tokens – Slim, Ultra, and One. Besides, there is a free Protectimus Smart application, which can be installed on a smartphone or tablet.
For further user protection, in certain cases the two-factor authentication can be supplemented with biometric components. Fingerprint scanning is one of the most common and available today. This function is already supported by Apple smartphones and tablets. And it is being introduced to a growing number of Android gadgets.
Modern multifactor authentication tools can provide reliable protection when using the Internet of Things. People can enjoy convenience from 'smart' devices rather than problems. A bit of time spent on the two-factor authentication – is it such a big price for security?
Picture by: www.shutterstock.com
Subscribe To Our Newsletter
Join our mailing list to receive the latest news and updates from our team.